A resume, sometimes called a "résumé," is your first chance to catch the eye of a recruiter or potential manager. So you should spend enough time on it and always tailor it to the specifics of the position. What should a CV contain, what should it look like and how should it be written?
What is a CV and what is it used for?
Curriculum Vitae, abbreviated CV, is the Latin term for professional resume. It is therefore a synonymous term for a traditional or structured CV. A CV, in any form, acts as a form of self-presentation for a job applicant, part-time job, internship or study, typically at university.
That's why you should try to impress with your resume. Briefly and truthfully list basic personal information, describe your qualifications and previous work experience. You are therefore creating a kind of business card through which you can introduce yourself briefly without coming into direct contact with the employer or the selection committee.
CV is usually associated with the first round of the recruitment process, when recruiters put together a shortlist of the most suitable candidates. If the CV is successful, the employer will invite you to the second round, which is most often conducted in the form of an oral interview or some sort of practical test – depending on the company's processes or the nature of the job.
The CV is often followed by a cover and motivation letter. The cover letter should encourage the employer to open the resume and arouse their interest in you. A cover letter is more personal in nature. In it, the candidate describes why he or she would be a good fit for the position, what experience he or she has and what he or she can contribute to the employer. Again, the goal remains the same – to attract interest and get people interested in reading the CV or arranging a personal meeting.
What a classic and structured resume should look like
In practice, you will generally see three types of CVs: the classic (traditional), the structured and the online CV. The online CV is often replaced by the social network LinkedIn, which is a rich source of contacts and job offers. Just fill out a profile, which works just like a resume, and wait to see if you are contacted by a recruiter.
Most employers, however, still prefer the "traditional" method of CV distribution. That is, an electronically created CV and then sending it by post or email. Many companies themselves specify whether the CV should be a classic or structured CV and whether it should be accompanied by a cover letter.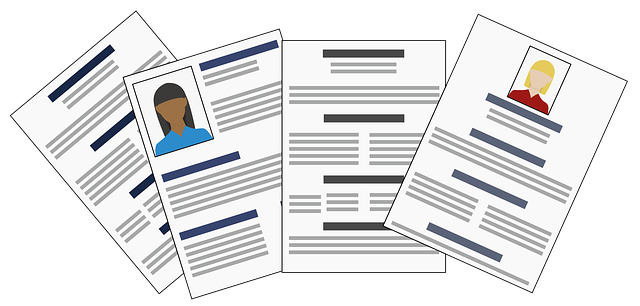 A classic resume resembles a term paper where you try to characterize yourself. It is a continuous text divided into paragraphs, which you further group into sections. Such a CV is usually more difficult for a recruiter to process, which is why in practice you are more likely to see a structured CV.
A structured resume is not made up of complete sentences, but bullet points that are again grouped into categories according to context. The categories and content are the same in both cases. However, a structured CV is clearer and easier to analyse.
What should a CV contain?
A classic and structured resume should contain the following categories:
personal information,
education information,
work experience,
your language skills,
computer experience,
abilities, skills, and interests,
certifications, awards, etc.
driving privileges.
The above sections serve as a template and general guide on how to write a resume. You should try to stick to it while tailoring each paragraph to be relevant to the job you are applying for.
The personal information section of your resume is used to identify you. So, please include your first and last name – in the correct form, without diminutives, nicknames, etc. Also include contact details such as your home address, telephone number and email. The username in your email address should be as simple as possible, so that it is linked to you at first glance.
It's not a good idea to include an address in a structured or other resume in the form of: flowee84@example.com and the like. Ideally, stick to the standard form name.surname@example.com. Of course, it may be that such an address is already taken. In that case, try to at least approximate an e-mail in the form outlined.
Tips on how to write a resume and education information
In resume you should definitely not forget to mention information about your educational background. Place the schools you have attended or are still studying in descending order below you, along with the year you started and finished your studies. Include the official name of the school and the field of study so that the employer can get a more specific idea of your major.
You can also list any incomplete education, here it is appropriate to mention the reason why you interrupted or did not complete your studies. If you have achieved a degree or award, it is appropriate to include this information as well.
What doesn't belong here, on the other hand, is information regarding primary education. Because basic education basically doesn't add any value– we all have it, so why waste paper space and recruiter time. So start with high school or apprenticeship.
A sample of how to put information about your education on your resume:
2010-2013 University of Cambridge
Faculty of Informatics and Management
Field of Applied Computer Science
Resume building and professional experience
Professional experience is the center of the entire resume. So choose them wisely. You probably already have a range of experience in a variety of fields, but you should only list those that are relevant to the job you are applying for.
Again, rank all experience in descending order, from most recent to oldest. You may also list various internships or project collaborations that would highlight your skills. Again, include the full name of the company and describe its focus. Please also describe the job title. If possible, include specific numbers,how you helped your previous employer and so on. In short, focus on results rather than a general description.
You should not fail to mention the time span in which you worked for the company. Ideally, include only those positions where you stayed for at least a year. A sample of what this section of your CV might look like:
2012-2015 White Electric Consultant
Amazon, USA
communication with customer
communication with supplier
logistics of the warehouse
selling products, 5 times announced salesman of the month
working with warehouse systems
How to write a CV – additional information
Other tips on how to write a resume cover additional details such as language skills, computer skills, driving privileges and related skills or abilities. Many companies today operate internationally. Therefore, recruiters often look for candidates who can communicate fluently in, for example, English, German, Russian or French. Please also indicate the level at which you are proficient in the language, for example, English at a communicative level, German in written form only.
Your computer skills may also be a factor. Highlight not only your skill with office software such as Word or Excel, but also photo editing or graphic design. You can also mention experience with web site development, etc. Again, be sure to specify the user level you have mastered.
Driving licenses of various categories may come in handy for certain positions. Besides cars and trucks, this includes forklift and others. Of course, you can also mention other skills and abilities that might come in handy and be of interest.
How to write a structured CV?
The process of how to write a structured CV is basically unchanged from the general description above. So try to be as concise as possible and highlight all your achievements to date. export the CV to PDF and combine it with a suitable cover letter – typically in the body of an email.
Always try to tailor the body of the email to the specific position. Depending on it, remove irrelevant information or modify it in relation to the corporate identity.
How to create a resume for students
The above rules also apply to students who are writing a resume for the first time. You don't have to worry about disadvantages in the form of less work experience or a lower level of education. Everyone has started out at some point, and when a company lists a position for "juniors" or states that the position is suitable for teenagers, it takes these limits into account.
So include information about your highest educational attainment, even if disjointed, and mention projects that might help you get noticed. This can include leisure activities and school projects or volunteering. Hobbies or previous part-time jobs can also help. Alternatively, just mention "no previous work experience". A good employer is there to help you gain experience, not to dismiss you for lack of it.
What should a resume look like?
The previous paragraphs have talked more about the content of the CV, but tips on how to write a CV should also address its graphical design. This should be kept as simple as possible. Avoid garish colours and try to keep the text legible. Do not combine multiple fonts and watch for grammatical or typographical errors.
The resume can also remain in black and white, or with only subtle color elements to highlight each category. In short, use color only where it has a purpose, namely maintaining clarity and elegance.
Most employers don't require a photo on a resume, so you don't necessarily need to add one. If you do decide to add it, again, keep it simple. Use an image with a monochrome background in the style of business photos and "passport photos."
Keep the total length of your CV to a maximum of two A4 sheets. Export the created file to PDF and name it appropriately. Ideally include your surname in the title so that the recruiter can easily identify it from others. Because if he has twenty resumes in one folder with the title "resume", you are just adding to his workload.
Creating a resume online
Also closely related to the appearance of resumes are the various templates and templates that can be found on many sites on the Internet. If you are interested in creating a CV online, try using the form on Europass, which specialises in this sector.
However, you can also find a resume template or template in word processors such as Word. You just type your specific information into the pre-made fields, which in most cases follow the guidelines described above, and you're done.
An alternative is the aforementioned LinkedIn, which allows you to export the profile you've created. Similarly, instead of a resume, you can just send a link to your profile on this social network.
Autore esperto, che ci tiene a fornire informazioni giuste e basate su prove. Le mie aree chiave sono le finanze, lo stile di vita sano e il miglioramento della casa. Sono felice di servire le vostre domande con risposte giuste.